SEND INQUIRY NOW
Salad Vegetable Packing Machinery UMEO-520D with 5.0 Litre Hopper
The whole production packaging line is suitable for salad vegetable etc frozen food package.
1. Vertical Packer UMEO-20
Its main function for forming different size bag by different bag former,printing date or logo or bar code etc and sealing bag.
2. Dimple 5.0 Litre Salad Weight UMEO-D14
The weight is a multifunctional weighing device which can pack different products with a fixed percent into a pouch frozon food,
salad vegetable,meats,fruits etc package.
3. Oblique Material Elevator UMEO-S36
This is a waterproof design feeding conveyor with big carrying capacity as per the product's feature.
4. Supporting Platform UMEO-Z01
It is main function is to support the multihead weigher stable all the time and convenient person to check the weigher status.
5. Labeling machine and Thermal Transfer Printer
Both machines are for labeling or printing more information on the bag;usually for many different products with different bags.
6. Combined Check Weigher and Metal Detector UMEO-Z02
Check weigher is main for second weighing for original weight to make sure 100% precise for the package result;and the metal
detector is main for Fe,SUS detecting of HACCP of food Industry and GMP of pharmaceutical industry application.
7. Finished Product Conveyor UMEO-S20
It is for finished pouch conveying to some places,such as a box,a container etc;
sometimes,it can connect with turntable ,check weigher,metal detector etc.
8. Turnable UMEO-S12
It is a finished product collection with dimension 2 meter and connect with outut conveyor.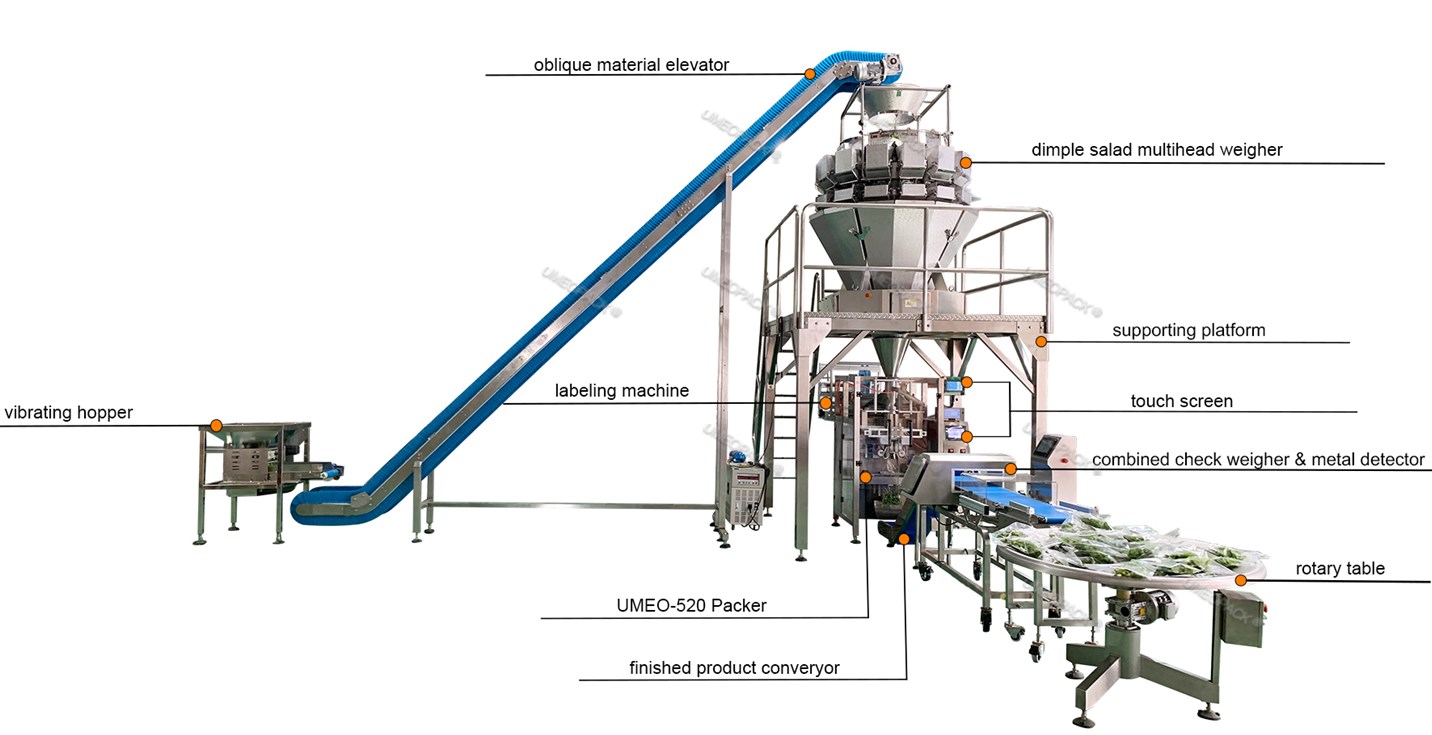 UMEO always pays more attention to the machine every part to make sure all client get the best quality packing machinery to increase the package capacity.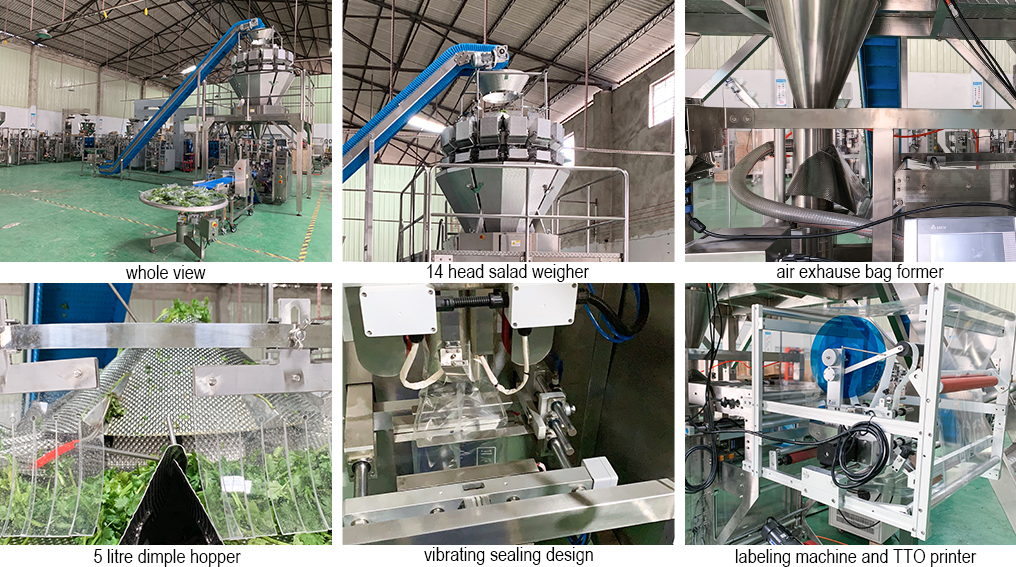 | | |
| --- | --- |
| Item No. | UMEO-520D |
| Bag Length | 80-350mm |
| Bag Length | 80-250mm |
| Film Width | 520mm (Max.) |
| Packing Speed | 30-45 bag /min |
| Gas Consumption | 0.56m3/min (If Servo,it is less) |
| Air Pressure | 0.52Mpa |
| Power | 220V AC 50HZ/60HZ,Single phase,6.8kw |
| Package Material | Aluminium film,OPP/CPP,OPP/PE,PET/PE,PE/PE etc |
| Total Cubic Meter | 17.658CBM |
| Gross Weight | 2133kg |
| H.S.Code | 8422.3030.90 |
Automatic Salad Vegetable Packing Machine is suitable for kinds of products mixing package,such as beans,tea,spices,health tea etc.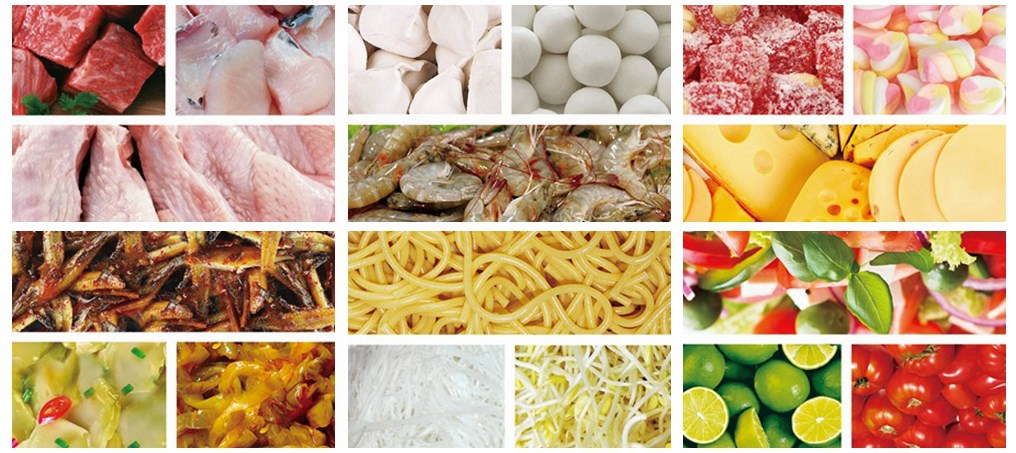 Automatic salad vegetable packing machine usually packed with Nylon Foil for frozen foods package so that it can keep well under cold storage.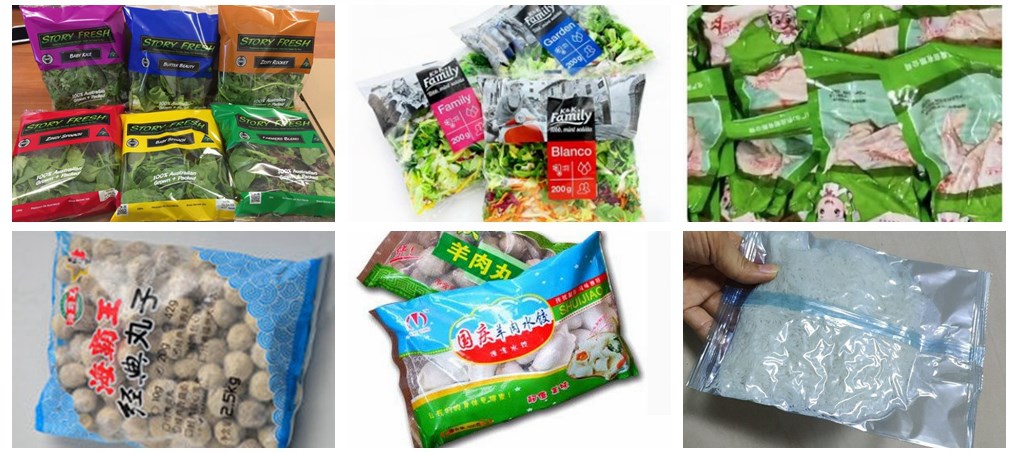 UMEO always pay more attention for packing machine every part,including the shipping package,with reinforced non-fumigation plywood box.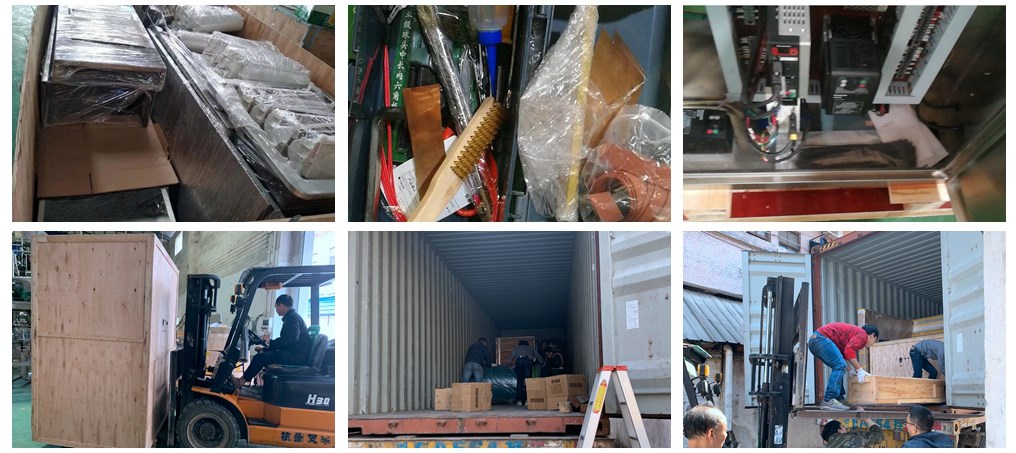 The vegetable package production line is a multifunctional packing machinery which includes labeling machine,thermal transfer printer,air exhause function,bag former
vibrating function,check weigher,metal detector and output turnable;During operation,make sure everything action should be at the exact time by opening all the inductive
switch;Usually at first,each part you should test it first manual to make sure it works smoothly;Then transform the packaging machine into auto status for the completely automatic working status.
Q: How to know if my product can be packed by this machine?
A: You can provide product details,such as product feature, weight and bag size etc.
Q: What's product of this packaging machinery can pack ?
A: The packaging machinery can salad,fresh meat (ball),vegetable,dumplings,noodles frozen food.
Q: How to get an exact quotation?
A: As per requested,we will suggest the best package solution,such as flat hopper or dimple hopper weigher;
because different product,some details will be different to make sure providing best package solution.
Q: I know little about the packing machine,how to use it ? Is it complex?
A: It is very easy to operate on touch screen which UMEO technician has tested everything well before shipment,
and you just need to install the machine as per our installation video,and connect power to start.
Q: How about the packaging machine quality? Any certification it has?
A: UMEO has a strict Quality Control system from design-raw material purchase-production-package-shipment by
almost all over 10-year experience people on machines; and all machines have been passed the most important
standard of MD and LVD by Italy ISET s.r.l.
Q: What's the after-sales and warranty ?
A: First: operation manual is always available and shipped with packing machine;Second: installation video can be
provided,even internet face-to-face assistance; Third: UMEO technician is always available for abroad service.
Warranty: all the machine has one year guarantee and if unfortunately some problem under correct using and manitain,
UMEO can provide the alternative parts by express; for quick-wear parts,always are provided more with machine shipping.
CONTACT US


Foshan UMEO Packing Machinery Co., Ltd.
We are always providing our customers with reliable products and considerate services.
If you would like to keep touch with us directly, please go to contact us